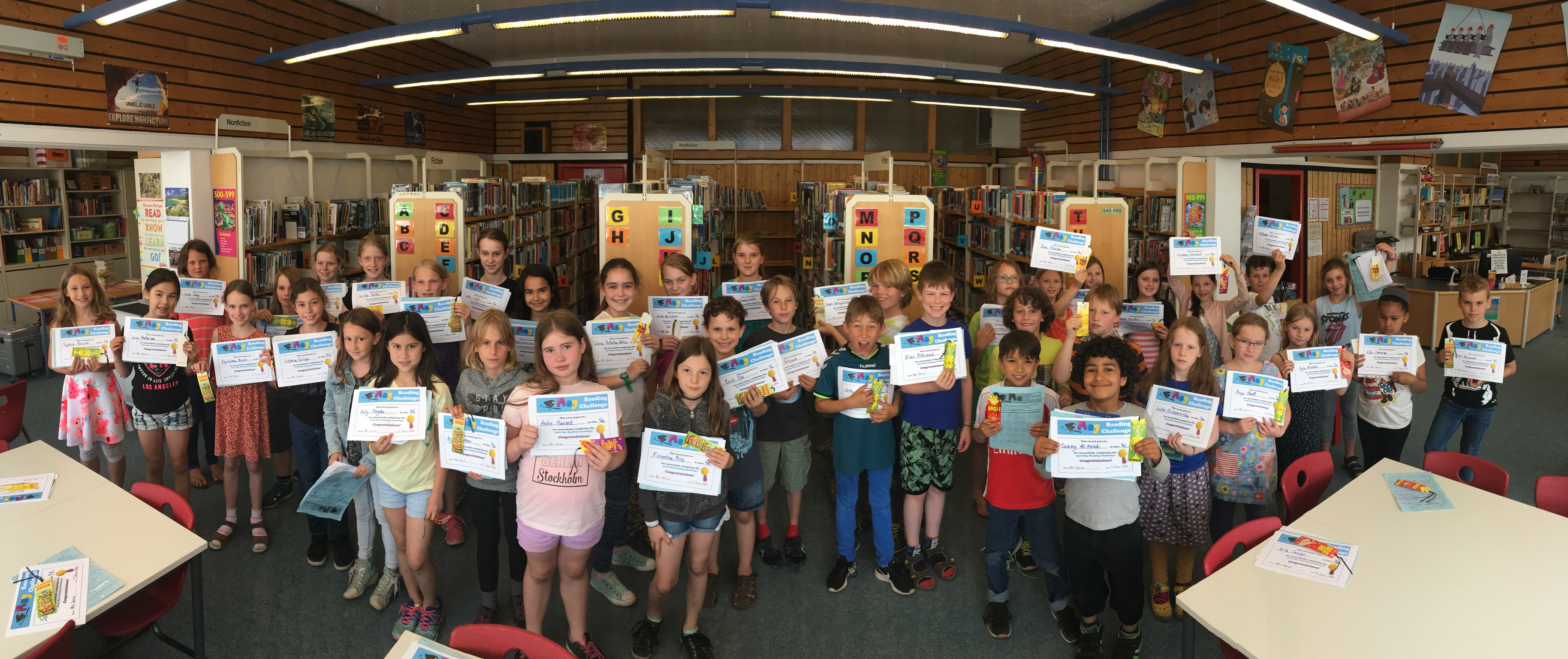 Our Mission
Our mission is to teach students how to access and process information effectively and efficiently, to promote the lifelong love of reading, and to support the diverse reading needs and interests of our students.
Curriculum
The Elementary School Library is an integral part of the school and its curriculum and serves grades Entrance Class through Grade 6 communities. Students, teachers and parents are welcome to use the JFK ES Library to find information and check out books and materials.
In addition to providing quality reading materials in German and English, the library supports the curriculum in the Elementary School by working collaboratively with teachers to instruct students on information literacy as well as to encourage a lifelong love of reading.
The library has a fixed schedule for classes to visit weekly for literature appreciation and information literacy lessons.
Resources
The students also have the opportunity to check out books during their regularly scheduled class, to use it as a research facility, and for free reading during their recess. The library offers a diverse range of materials and resources in German and English to support the reading interests and curriculum needs of our student population.
Come check out or use: English and German picture books, nonfiction books, & chapter books, Audio CDs, DVDs, magazines, eBooks, audiobooks with headphones, touch-screen computers, graphic novels, Encyclopedias, dictionaries, Encyclopedia Britannica online, and all your favorite books!
Loan Policy
Grades EC, 1 and 2 may check out 2 books.
Grades 3, 4, 5, and 6 may check out 5 books.
Parents may check out 8 books.
The loan period for books and magazines for all patrons is 14 days.
PARENTS' HOUR – Wednesdays from 13:30 to 15:00.*
The JFK Elementary School Library in R243 serves the EC-6 grade communities, however, we welcome all members of the JFKS community to use our library. Parents, please join us Wednesday afternoons to check out books for you and your children. Ask a librarian or parent volunteer at the Circulation Desk when you arrive for an information sheet to fill out. If you are a returning parent, please make sure we have an up-to-date email and contact information for you. Bring your kids and enjoy an afternoon of reading in the library!
*NOTE: We have classes scheduled regularly throughout the week. Please be respectful of the students' and librarians' time & visit the library on Wednesday afternoons ONLY. NO exceptions.
Volunteers
We depend on parent volunteers to assist us in taking care of our library. We also have plenty of opportunities for high school students to volunteer! Please stop by or contact us if you are interested.
Online Resources and Info
Please check the ES Library Online Catalog for books, eBooks, Reading Lists, recommended websites etc!
Lost materials
Patrons will be fined the cost to replace the items that are lost or damaged.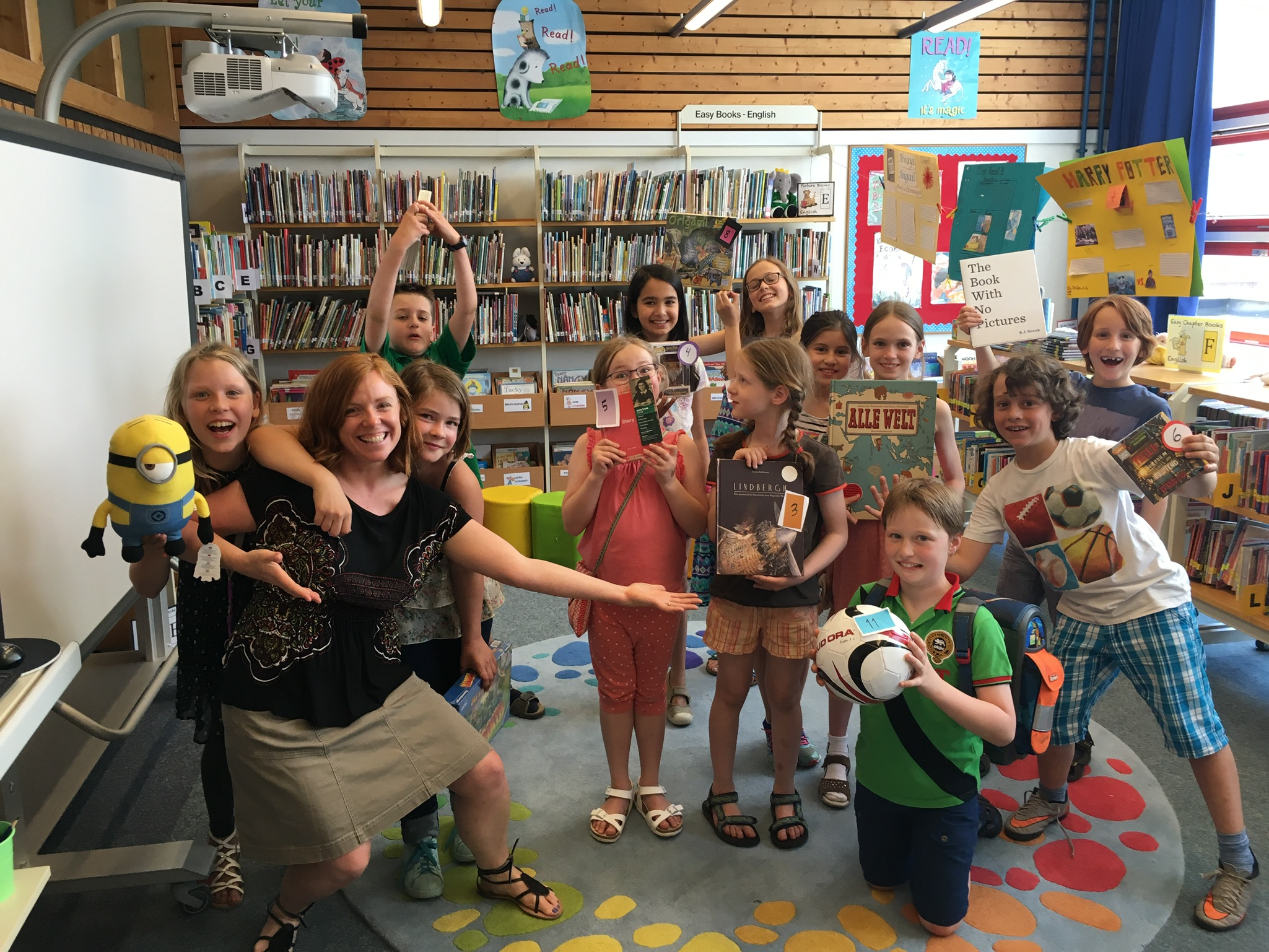 This post is also available in: Deutsch