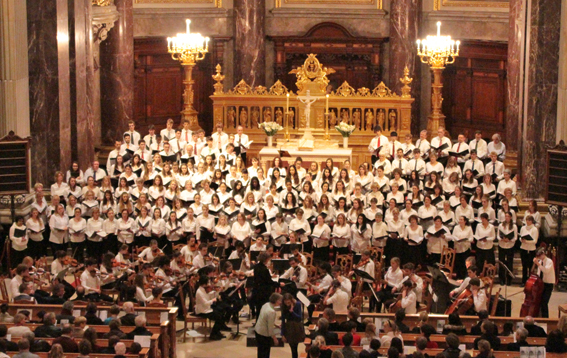 Advent Service in the Berliner Dom
Since 1993, the John F. Kennedy School has co-sponsored a much-loved event at the Berliner Dom in or around the Advent Season. Together with the American Church in Berlin, the students of the choirs and the orchestra prepare to lead the congregation in German and American Christmas carols and are also responsible for their own presentation pieces.
Tickets are free but must be presented to ensure admittance at the Dom. Tickets are typically available about two weeks before the event in the HS Office.
This post is also available in: Deutsch