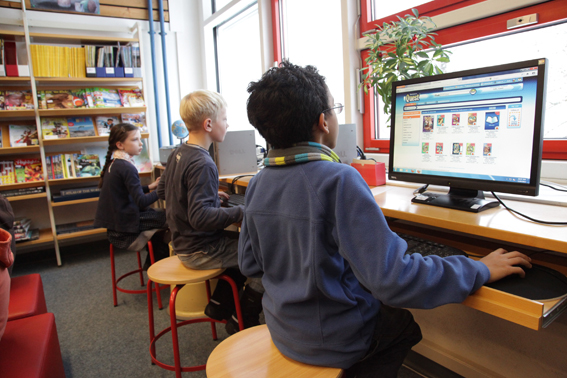 Online Catalog
Ebooks & audiobooks
Ebooks can be read online or checked out to download on a computer or mobile device. The borrower has exclusive use of the ebook for 14 days or until the ebook is returned. You may return the ebook before the due date by selecting the appropriate option.
How to check out English ebooks and audio books: 
From a desktop computer:
Go to jfks.de
Click on Library on the top right corner of the screen.
Choose "JFKS ES Grades K-6"
Click on the second tab on the top Catalog. 
In the menu on the left, click on Destiny Discover to see our eBook titles.
From an iPad, tablet, iPhone, or Smartphone:
Download Destiny Discover App for Windows, Macs, Kindles, Nooks, Google & Apple. Find details here.
Follow these instructions to log in:
LOCATION:

Other Countries

SCHOOL: John F. Kennedy Elementary School, Berlin, Germany
USERNAME: (first name and last name with no spaces)
PASSWORD: (their 4-digit student identification number)
Parents can also enter their username and password, which they will receive once they sign up in the library.
This post is also available in: Deutsch