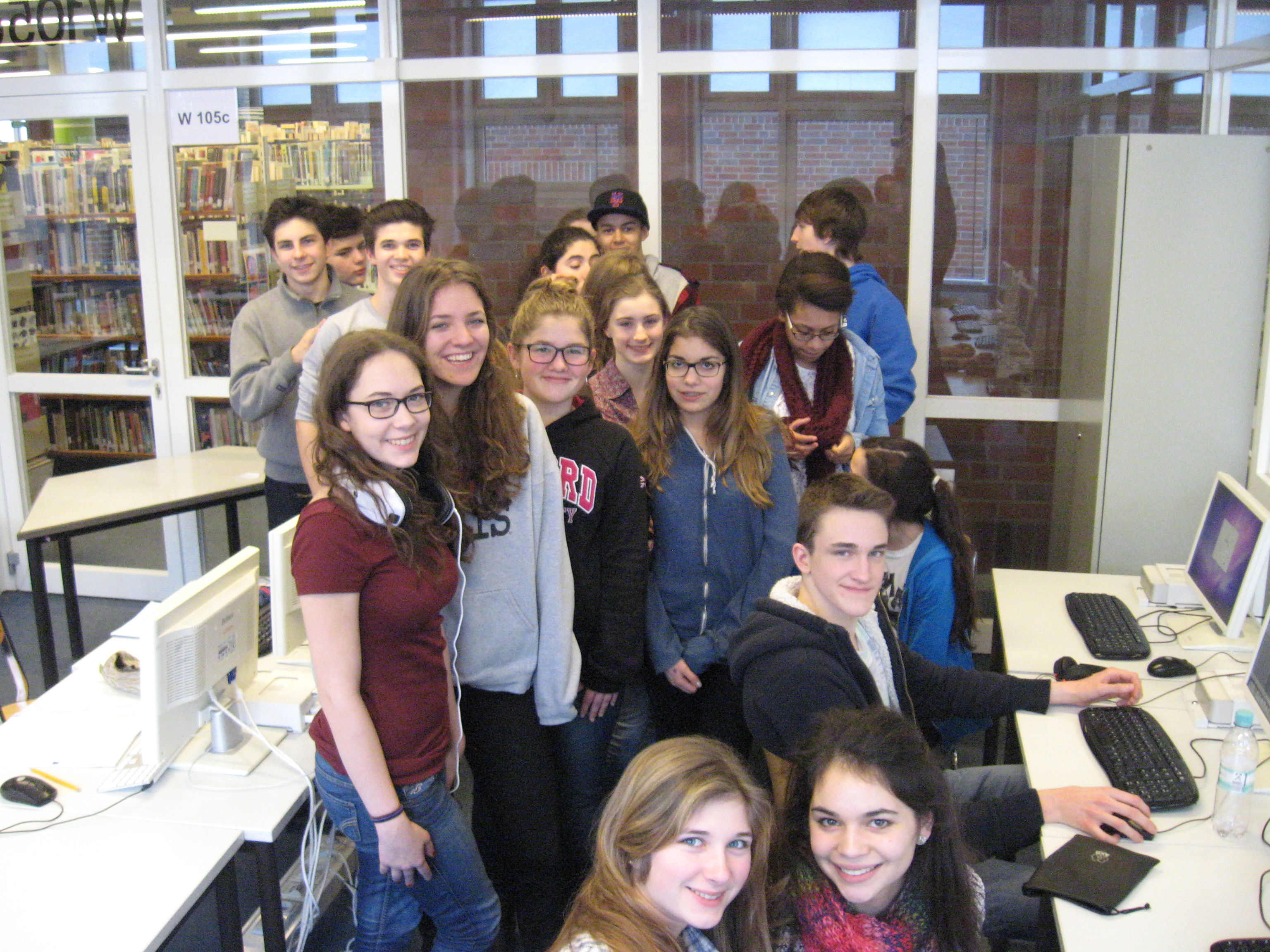 The High School Spanish Department presents its 2-year interdisciplinary, intercultural project. Together with our partner school IES Las Cumbres in Ubrique, Spain, we are the proud recipients of a 2-year Comenius bilateral school partnership grant sponsored by the European Union's "Lifetime Learning" program.
More information about this program can be found at >http://ec.europa.eu/education/lifelong-learning-programme/comenius_en.htm
This project combines foreign language-acquisition with a meaningful cultural component and is entitled "Through the Eyes of a Child: the Adolescent Experience with Dictatorship in Spain and Germany."
More information about our project: www.kmk-pad.org/aktuelles/erinnern/projektbeispiele/durch-die-augen-eines-kindes.html
In both schools, we are training our students to conduct interviews in a foreign language—we are teaching the Berlin students in Spanish and the Ubrique students in English. In Spring 2013, teams of Kennedy School students will interview people from the Ubrique community who were adolescents during the Franco-era in Spain. They will compile their data, and this data, along with other relevant student projects, will form part of a rotating exhibit to be shown to the public in Berlin in Spring, 2014. Similarly, the Ubrique students will come to Berlin in October, 2013 and interview people from the JFKS community who were either adolescents during the Third Reich or in the DDR. All these results will culminate in this same rotating exhibit also to be shown in Ubrique in Spring, 2014. A trilingual catalog will accompany the exhibition. Our hope is to include as many people from our school communities and from the greater public as possible in this project. With this goal, we wish to build bridges between generations and bring people together in their shared life experience
This project has been funded with support from the European Commission.
This communication reflects the views only of the author, and the Commission cannot be held responsible for any use which may be made of the information contained therein.
This post is also available in: Deutsch